3 Signs You're Hearing A Good Voice Actor
3 Signs You're Hearing A Good Voice Actor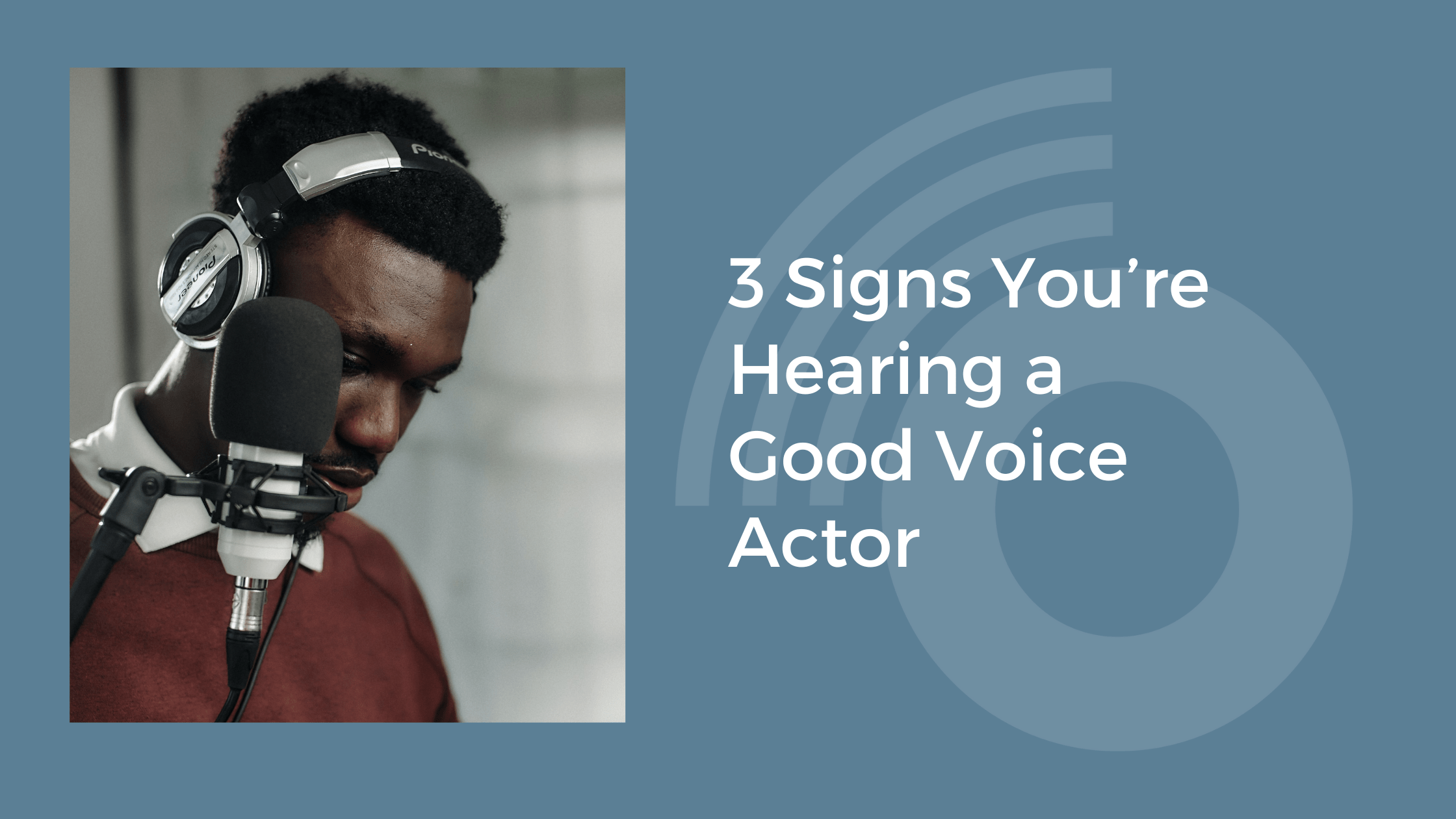 At Outspoken Voices, we believe we know how to spot a fantastic voiceover artist. We have long pondered over the thoughts and ideas of what makes a great voice-over artist, as well as learning how to discern the difference between a confident voice talent and one who doesn't have the necessary skills. When it comes to your brand, you can't trust your content to just anybody, no matter how qualified or talented they are. This article will outline the three key characteristics of a superb voiceover artist that you may look for in auditions to ensure your production's success.
1. The Voice Actor Blends In
While it may appear paradoxical, an actor's voice and the message being read should feel identical. When the voice actor fits in, the voice-over is most effective.
But hold on! 'How about having a voice that sticks out from the crowd and brand our company? Isn't that irrelevant?' You can have both. Just because a voice artist fades into the content or spot doesn't imply you've lost your brand's voice and distinguishing characteristics. Simply said, you get cohesiveness, which is a good thing. The beauty of blending in is more about the artist's perception of themselves and their involvement in the creation.
Is this advertisement about them and their voice? Is it about your company's product or service? Consider the voice actor to be a member of an ensemble or team. They are, in fact, members of your team. Voice actors, like copywriters, musicians, and audio producers, play a part. Without copy, the voice actor would be out of work. As American actor and director Orson Welles once said; "the voice is in the service of the words." Finally, it is the message that is important, and a competent voice actor's participation helps to support the message.
2. You Don't Pause To Consider Their Performance
This connects to the previous point. A competent voice actor will want you to focus on the true star of the programme, and he or she will admit that it is not them. Although there are some perfectly valid reasons to focus on the voice, it is possible that a voice will stand out for the wrong reasons, one of which is bad delivery. When you hear a decent voice over, you typically don't notice it. Yet, if you do begin to criticise the voice, it is usually due to a deficiency in one of the following areas, brand compatibility, interpretation or audio quality. You're less likely to detect anything questionable if the voice actor sounds like they fit in the spot, delivers the script properly, and provides broadcast-ready audio. You should have complete faith in the actor's ability to represent your brand, communicate your message, and sound flawless.
If you have all the elements in place, how can you distinguish between decent voice performers and the voice actor you want to work with?
3. You Know When You've Found The Right Voice Over Talent
A common phrase used in the voice over industry is "I'll recognise it when I hear it". It's quite accurate. The voice actor does an excellent job. The hair on the back of your neck prickle. You get a feeling, a good one. The clarity of hearing the proper voice-over performance is a wonderful casting experience that can't be confused with anything else, whether it's your gut, intuition, or simply being floored. You'll know when the voice actor's read represents their heart and soul, when they sincerely believe what they're saying. Professional voice actors undergo considerable training to guarantee that their vocal performances are realistic and authentic.
P.S. If you're searching for a voice right now, one of the simplest methods to figure out who you want to work with is to post a free casting and let the artists send you customised audition reads. Alternatively, you can browse through our voice list and hire the artists you like from their profile. For more complicated projects, simply contact our friendly team and we'll take care of everything for you.