Rise of the Christmas Ad How Important is the Voice-over?
Rise of the Christmas Ad How Important is the Voice-over?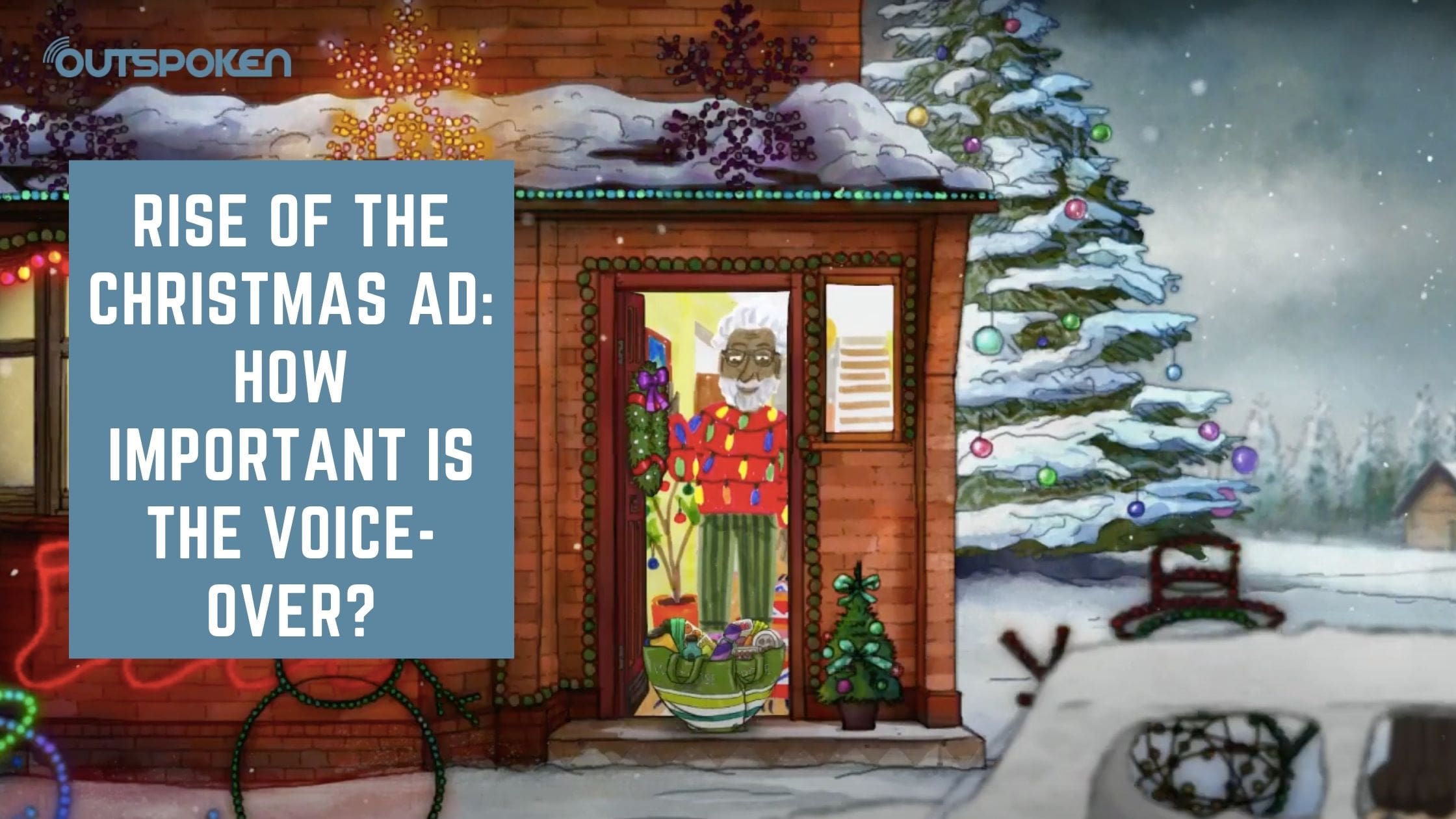 Christmas is fast approaching and with it a wave of cinematic Christmas-themed adverts to rival America's Super Bowl commercials. The anticipation surrounding Christmas ads in the UK took off after John Lewis's first Christmas advert in 2007.
Since then, Christmas ads have become a new festive tradition in the UK. Selfridge's 2009 Christmas ad A Christmas for Modern Times, which features an iconic voice-over, has over 10 million views. The ad's popularity resulted in a 10% increase in sales at their Oxford street store.
Christmas wouldn't be a real Christmas without a barrage of tear-jerking adverts guaranteed to make us weep into our mince pies and sherry. But how important is the voice-over for a Christmas ad's success?
Voice-over Christmas triumphs
This is M&S Christmas Food
Marks & Spencer's 2020 Christmas ad features a voice-over from Academy Award winner Olivia Coleman. M&S leverages the cheeky and approachable quality of Coleman's voice to deliver an engrossing ad.
This is M&S Christmas Food includes cinematic close-ups of M&S food, with Coleman's familiar voice describing what we're seeing in great detail. The result is a sophisticated ad that is also approachable and reminiscent of your favourite Aunt.
In Dad's Shoes
Macy's uses voice-over in their 2020 ad to communicate the inner thoughts of a young girl as she asks herself, "If I were Dad, what would I want for Christmas?". In Dad's Shoes would not be as endearing if it relied solely on the backing track or direct dialogue.
Christmas ad songs
While voice-overs remain a firm favourite, recent years have seen a pivot to reimagined songs as the main audio in TV adverts.
And I think to myself…
Lego's 2020 Christmas offering, And I think to myself…, reimagines the Louis Armstrong classic "What a Wonderful World" as a Lego-themed anthem. Lyrics include "My horse is blue, I see them bloom/ This guy goes zoom! / And I think to myself… That's a pretty cool world".
Lego has received mixed reviews for the creative interpretation of the classic song. Some audience members love quirky twist while others find it annoying. Considering the royalties involved in using audio under copyright, opting for music over a voice-over to communicate your message is a risky financial undertaking.
The Show Must Go On
Amazon blew away all exceptions with their poignant and inspiring ballet-themed ad, The Show Must Go On. The online retail giant taps into the shared emotional weight of COVID-19's impact by chronicling the journey of an aspiring ballerina as she "confronts multiple obstacles to perform for her loved ones and community" (Amazon press release).
The audio relies on an instrumental version of the Queen song, with occasional voice-over used to ad context. Amazon shows us that simple concepts often have the largest impact.
Is the Christmas voice-over ad important?
The most memorable ads feature voice-overs that stick with you years after airing. The voice-over sets the tone and humanises your brand. Considering the tough competition and pivot to Christmas songs, using a voice-over will set your Christmas ad apart.
Need more proof? Check out our selection of the best voice-over Christmas ads from across the English-speaking world:
· Tom's Coming Home For Christmas (Hallmark USA, 1990)
· Find The Magic In Christmas (Woolworths South Africa, 2016)
· 'Twas The Flight Before Christmas (Air New Zealand, 2020)
· No Naughty List (Tesco Christmas, 2020)
Thanks to the growing power of social media we surely know that with every new Christmas ad, some people will like it, some people will like it a little less. And many will voice their opinion about it on social media.
What's your favourite Christmas advert of all time? Let us know in the comments below!