How to Choose the Right Background Music for a Voiceover Dialogue or Narration
How to Choose the Right Background Music for a Voiceover Dialogue or Narration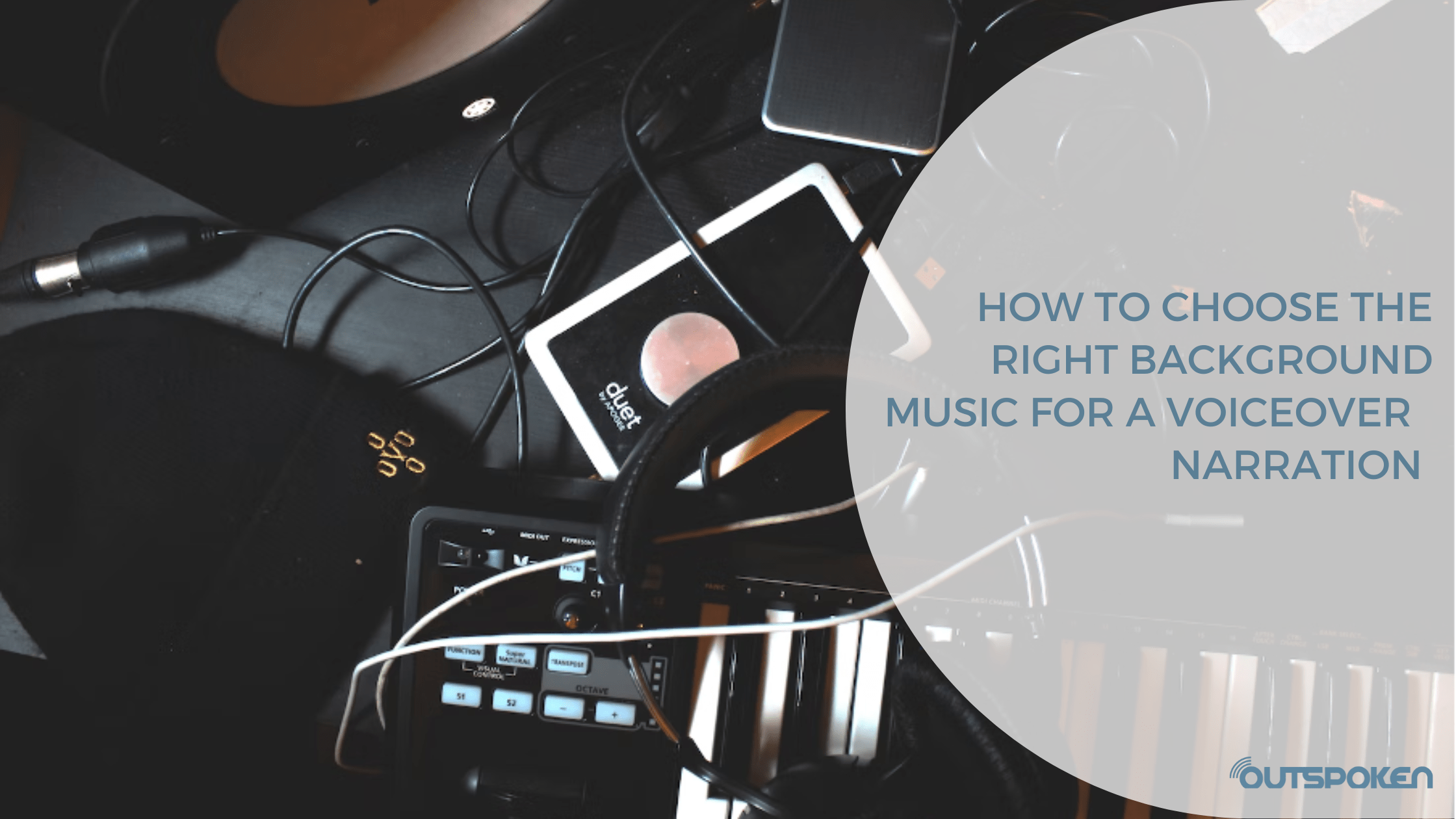 You have your script; you have your recording, but how do you know that a background track is perfect for a voiceover dialogue or narration? Finding the ideal music is no easy task. In this article we will cover some of the best ways to choose a soundtrack to accompany your vocal performance.
The Benefits of Using Music for Voiceovers
Music tends to elicit an immediate emotional response in those listening to it. When combined with a voiceover recording, it can become more than a pleasant sound in the background. In fact, it has the potential to affect the entire mood of your voiceover narration. This is why it's essential to choose a track that doesn't just provide ambience but actually evokes emotion in your read.
There are several benefits to using voiceover music, as long as you do it correctly. For one, it can complement your performance and add an emotional undercurrent. But it can also show you know how to handle audio engineering and compliment your narration with the right atmospheric choice.
Music won't work for every single voiceover job. For instance, if you are submitting a sample for an audition, you probably want to avoid adding a track. Unless the brief states otherwise. It's better to deliver your lines in a simple fashion so your voice comes through more clearly. Audiobooks and e-learning courses are also examples of situations when you might want to stay away from music selection because the actual job won't require them.
For everything else, however, you might make a strategic track choice to enhance your voiceover recording and make your performance genuinely stand out.
Tips for Choosing the Best Music for Voiceover
The goal of using music in your voiceover recording is to subtly improve it by adding an aesthetically pleasing background to your presentation and improving your copy's emotion. There are a few things to keep in mind when incorporating a soundtrack.
Go for subtlety -

The first (and perhaps most crucial) key is to remember that you don't want the music to take from your voice. The goal of adding a soundtrack should not be to add noise but to complement your recording. If you are trying to create a climax or tear-jerking moment, the way to do this is by letting your voice do the heavy lifting - and not over-rely on music. In short, your choice of soundtrack should always be complementary to your voice.
A timeless track - If you are creating a voice demo that should last years, you probably don't want to use music that can be easily dated. For example, a track that is strongly associated with a particular time or era. This can quickly date your demo and transport your listeners back to the past. The same applies to music that might feel very trendsetting. A better choice is a timeless track with no clear associations.
When to Dry Record
Your recording doesn't always need to have a music track. Most clients want to hear your voice so they can focus on the quality of your performance. Most of the time (for example, when producing a demo for an audiobook or e-learning course), your voice will need to stand out on its own. It's always better to record dry, especially when auditioning for a role. The only exception to this rule will be if the brief asks you specifically to add music.
The right music can help an artist get into the right mood and tone of the script, provided they are given the track beforehand. In most cases, music is then added by a sound engineer in post-production.
Since recordings from home are becoming more and more popular, some clients can ask the artist if they are able to mix music with the audio. Therefore, it's very beneficial if the artist knows how to do it.
Using Royalty-Free Music
If you believe your voiceover recording will benefit from music, it's time to start searching for the perfect music track. The first thing to keep in mind is to use music you have the rights for. There are several online libraries offering royalty-free music (this means you won't be responsible for paying fees when you license the media), but you have to be careful with music libraries that claim to be free but are not. The safest options are YouTube Audio Library, Epidemic Sound, Audio Jungle, Soundstripe, and PremiumBeat.
Summary
Background music can be the perfect addition to your voiceover recording. However, if you want it to enhance your narration, it has to be right. It should not be about your voice competing with a soundtrack but complementing it so you can better engage your audience.
The perfect music choice can help you set the flow and tone of your narration. If you want something energetic, you can pick fast-paced music. Or, if you prefer something slow, you can go for a mellow track with acoustic undertones.
Wherever style you choose, you can always use the music to communicate different messages. Don't mix too many songs, and know when it's time to forgo voiceover music altogether. Practice makes perfect, so keep trying different styles until you find the perfect one for your demo.
Using OutSpoken for your Voiceovers
If you're looking for a high-quality voiceover online, then you've come to the right place. OutSpoken Voices is an online voiceover agency and casting platform connecting voiceover professionals (all with their own home studios) with creatives in the film and audio industries. Their extensive database includes both English and foreign voiceover talent, so you can always find the best talent to work remotely or on location.