How to Find a Voice Over Agent
How to Find a Voice Over Agent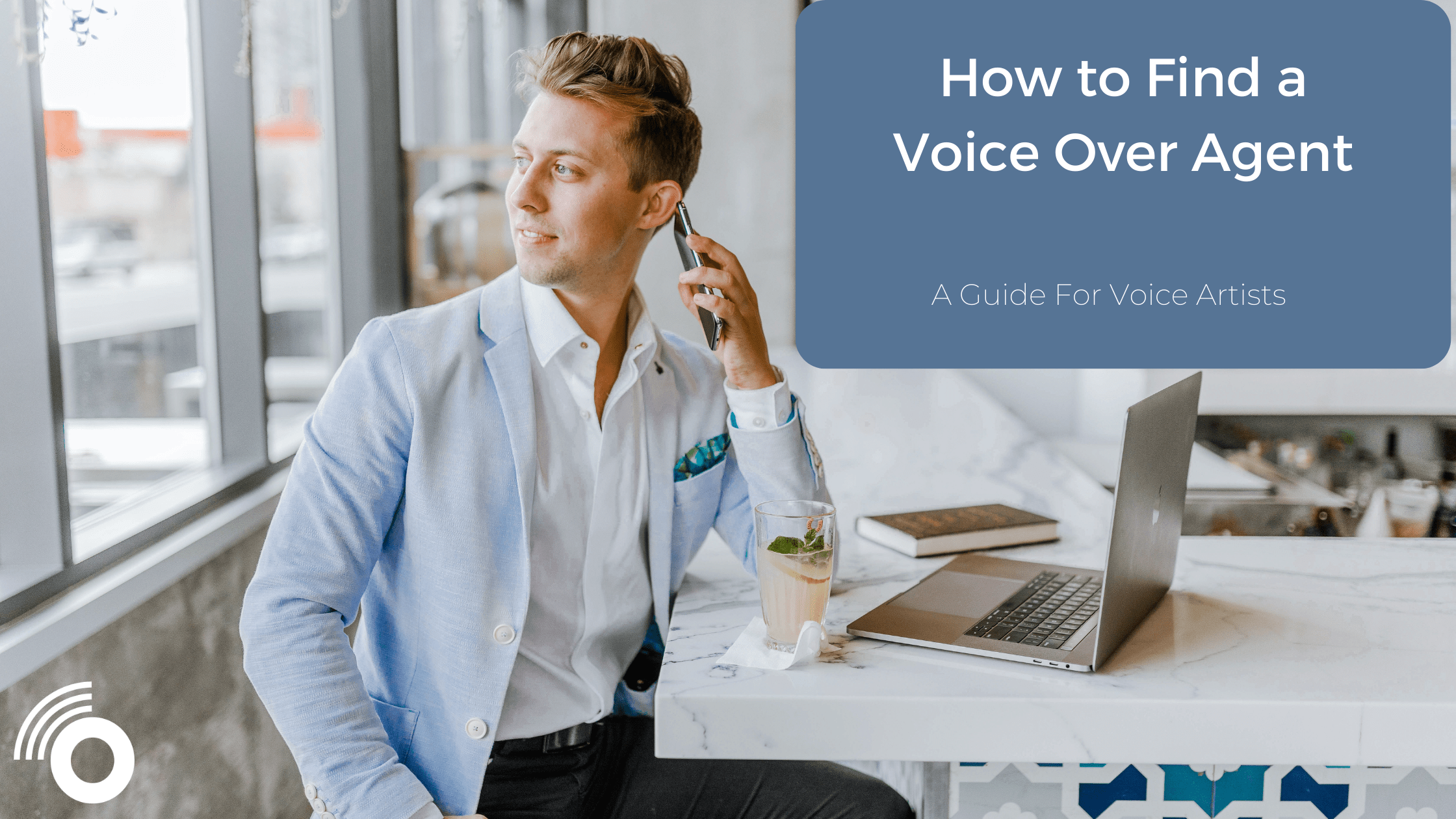 If you are a professional voice over artist, you will likely be familiar with the grind that succeeding in this career path takes. You have to work on your portfolio and complete jobs, all whilst sending out huge numbers of applications for potential voice over job leads.
The whole process can be exhausting – have you ever considered getting yourself a voice over agent? Much like other job agencies, these take care of the applications and leads for you, allowing you to focus on refining your craft and fulfilling jobs.
However, this is easier said than done. How do you find a voice over agent in the first place? Are there any particular steps that you should take to make this happen? These are great questions – let's take a look.
Using Your Connections
This may seem like an obvious thing to say, but the most important step you must take to get yourself a voice-over agent is… well, to find them! Sure, you could search around online and on freelance websites, but an even better way to do this is to use your connections.
As a voice actor, you will likely know a ton of other people working in the industry. Whether they've only completed a few jobs or they've been in the industry for years, it's likely that if they don't have an agent themselves, they know someone who does.
The first step is simply to ask around. If one of your voice acting peers swears by the success of their agent, ask them if they could pass on their contact details. You would be surprised at how much you can achieve if you simply ask.
Identify Your Unique Selling Point
Getting yourself a voice over agent isn't as simple as just reaching out to one – the voice acting industry is extremely competitive and highly saturated with voice over talents, so you're going to need to stand out from the crowd.
You should take a few moments to consider what you specialize in, and how you are going to "Wow" the casting directors. Perhaps you are particularly good at portraying evil characters in video games, or maybe you can simply provide professional and sincere voice overs for business presentations.
Regardless of what your niche is, it's important to identify it. Whilst the industry is very competitive, voice over talent agencies will always have a gap in their portfolio. If you can identify exactly what you have to offer and pitch this to an agency, who knows – you could be exactly what they are looking for.
Personalize your Approach
Whether you've found a voiceover agent through an online advert or through word of mouth, you will inevitably have to contact them directly.
When you do this, you should never take any half measures. You want to be e-mailing the voice over agencies directly with all the information they are going to need in order to be persuaded to take you on board.
This should include your portfolio, your photograph, and a link to any relevant online profiles. Next, you should always personalize your e-mails for each and every agent. Do your research on the projects that the talent agency supports and show some enthusiasm towards it in your e-mail.
You'd be surprised at how many people simply copy and paste the same message to hundreds of talent agencies, it's a technique that will never give you results.
The last thing that an agency wants is just another run-of-the-mill voice actor - demonstrate why you are different and why you will be an asset to the agency, and who knows - they might just be impressed enough to take you on board.
Keep it Professional
Contacting a voice talent agent with a high-quality personalized e-mail is excellent, but it's not much use if your voice acting demo reel isn't recorded professionally. You could be exactly the voice talent that an agency is looking for, but if your reel sounds amateur and low-quality, this could leave a bad first impression.
In order to come across to an agency like you know what you are doing, you are going to want to ensure that your demo reel is recorded in a professional studio environment. If you have a home studio, this could potentially work, but we would recommend renting a professional studio for a few hours - the price will be worth it when the agency hears the professionalism of your reel!
In addition to recording your voice acting professionally, you should aim to produce at least two to three reels - one for commercial use, one for corporate, and one for narration. Each of these only has to be a minute in length at maximum, but you should ensure that the best example is at the beginning of the reel.
Finally, don't forget to highlight your strengths - if you are particularly good at voice acting for video games, then you should include a video game reel. Do all of this and keep it professionally recorded, and we are sure the talent agencies are going to be calling you in no time!
If You're Not Seeing Success, Make a Change
If you've done everything listed here so far and you are still getting nowhere, don't panic. The voice over industry is highly competitive, and it's sadly pretty normal to get agency applications rejected. In fact, some voice over work agencies don't even reply to these e-mails.
If this sounds like you, you have to remember that it will be for a reason. Voice acting agencies are always looking for new talent, and if you are not getting the response that you want, it is likely that your application simply did not impress them.
Don't worry, there are lots of things that you can do to resolve this problem. Firstly, consider whether you are applying for the right agencies. Perhaps you don't have much experience yet, and you are applying for agencies that require a vast professional portfolio.
Alternatively, perhaps your portfolio simply does not reflect the immense talent that you have on offer. You should consider searching around for agencies that suit your niche and experience level. If you've already done this, it might be worth getting stuck into some voiceover training to refine your skills. It's important that you keep growing as a voice actor and taking these steps could be exactly what your career needs to progress.
Final Thoughts
Overall, it's certainly tough to find voiceover talent agents, but trust us – it's possible. You will need to search long and hard for the perfect agent, an agent who has a you-shaped gap in their client portfolio!
You will need to contact them directly with a passionate and personalized pitch and provide them with everything they need in order to be convinced that you are what they need for a voice over job. Most importantly, never stop growing!
The worst thing you can do as a voice actor is to become comfortable with your skill level. Always seek to improve your skills and try new things if it isn't working out. Who knows, trying a new niche or searching in a new place could be exactly the catalyst that your career needs.