How to Write a Voice Over Script For The Best Possible Results
How to Write a Voice Over Script For The Best Possible Results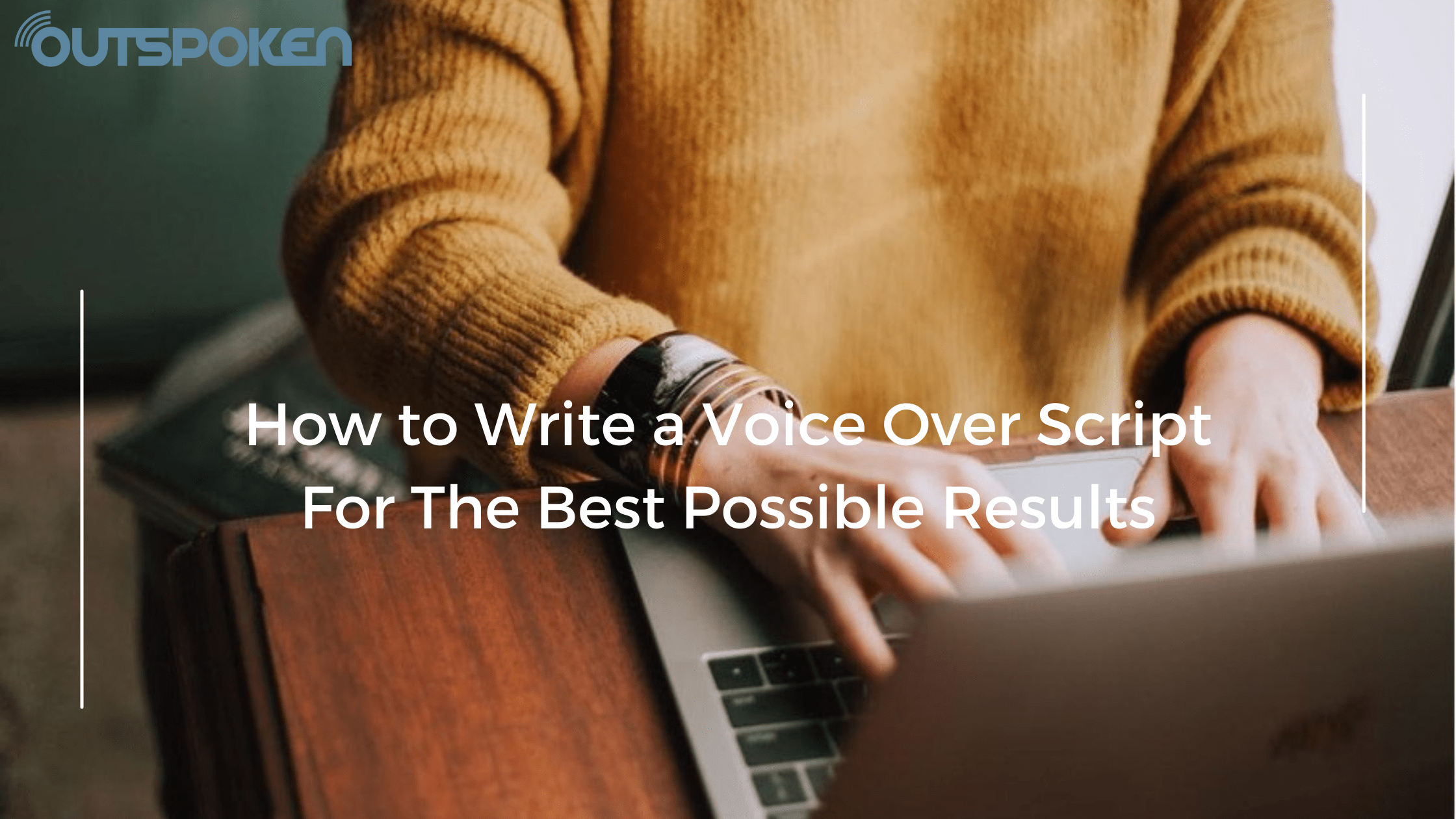 The script for your voice over is its foundation. No voice actor can work miracles with a poor script, so there is very little point in sending a substandard piece of writing and hoping to receive a polished diamond in return.
In this guide, we're exploring how to write a voice over script, and make sure that you nail your message. A poorly thought-out script will never hit the mark, whoever you have reading it.
How to Write a Short Script for a Video
You should try to get your message across as simply and directly as you can. Short scripts can be challenging, as you probably have a lot to say and not much time to say it in. Read on for some essential tips.
Whether your voice over is an explainer, a commercial, or entertainment piece, nothing will kill the message like getting the tone wrong.
Often, people are looking for a friendly and conversational tone, but if your video covers sensitive subjects you may need to go for a more sympathetic tone or use professional language. Your script's language is the most important aspect of tone. While different voice artists bring their own style, they can only work with the words you provide.
How much time do you have for your message to land? Some voice over scripts are as short as 15 seconds. There is an art to fitting your message within the time allocated, and still being clear. You don't want your video to sound like you're rushing through some terms and conditions.
Instead, think about the key points you need to convey and the words that get this message across. Build short sentences around these 'non-negotiable' terms and avoid drifting and losing focus in the limited time you have to make an impact.
Some of the most impactful messages are short. Consider the branding of the Mac Pro, and the tagline to finish many of their commercials. Four simple words to get the message across: "Beauty outside, beast inside".
Use Conversational Language Where Possible
The most effective voice overs are those that speak to people on a conversational level. This is when we are at our most relaxed, and likely to take onboard positive messages.
Conversational language isn't intimidating for people. It gains trust. You can also make sure you don't use words that someone might not understand. You're not trying to be William Shakespeare.
Don't use five words when three will do. This is a rule you will have heard before. It's never been as true as when you are writing a short voice over script.
Be ruthless. Run through your script and get rid of any words that don't add to the content. Direct messages land best in almost every scenario, and this helps with some of the other voice over essentials such as fitting within your video timescale.
Most of us hate hearing our own voice. It is worth overcoming this fear when you are putting together a voice over script. It helps achieve two things:
1. You get a better understanding of the "beat" of the writing and whether it flows nicely.
2. You can use this as a guide when it is professionally recorded.
The voice recording apps on your phone or tablet will be fine for this exercise. Sometimes, the glaring errors in your writing don't pop out until you actually hear the words out loud.
All writing has a rhythm to it, and different voice actors will also add their own edge to this.
If you learn to embrace the beat and rhythm, your messages will have far more impact. Stressed words, silence, and sentence structure all have a part to play. It isn't easy to master, but existing videos are your ally. Think about similar videos to yours, and how words are emphasized. Can you emulate the style?
We've all been conditioned to expect a call to action at the end of a video. It plays a valuable part in concluding your video, and nudges viewers to take action. A "CTA" adds a sense of urgency.
Most of the best examples make it incredibly simple for the listener. Underline the benefits, and give them a task to complete. "Visit our showroom today to book a test drive" is simple. It could be a lot more fun, but at least it gives people motivation. "Visit our showroom today for a free test drive and exclusive discount" is even more of a call to action. Underline those benefits.
It's time to dive in and get started. There isn't one true formula for the perfect script. The truth is, that to write a voice over script for your project, you're going to need to write and rewrite, edit and re-edit.
Following the steps above vastly improves the chance of you having the voice over script with a clear message. A script that hits home as you intended.
Remember that this is the first part of the jigsaw, and once your script is polished, it is time to find the ideal voice artist to bring it to life.