Why Your Explainer Video Needs a Professional Voice-over
Why Your Explainer Video Needs a Professional Voice-over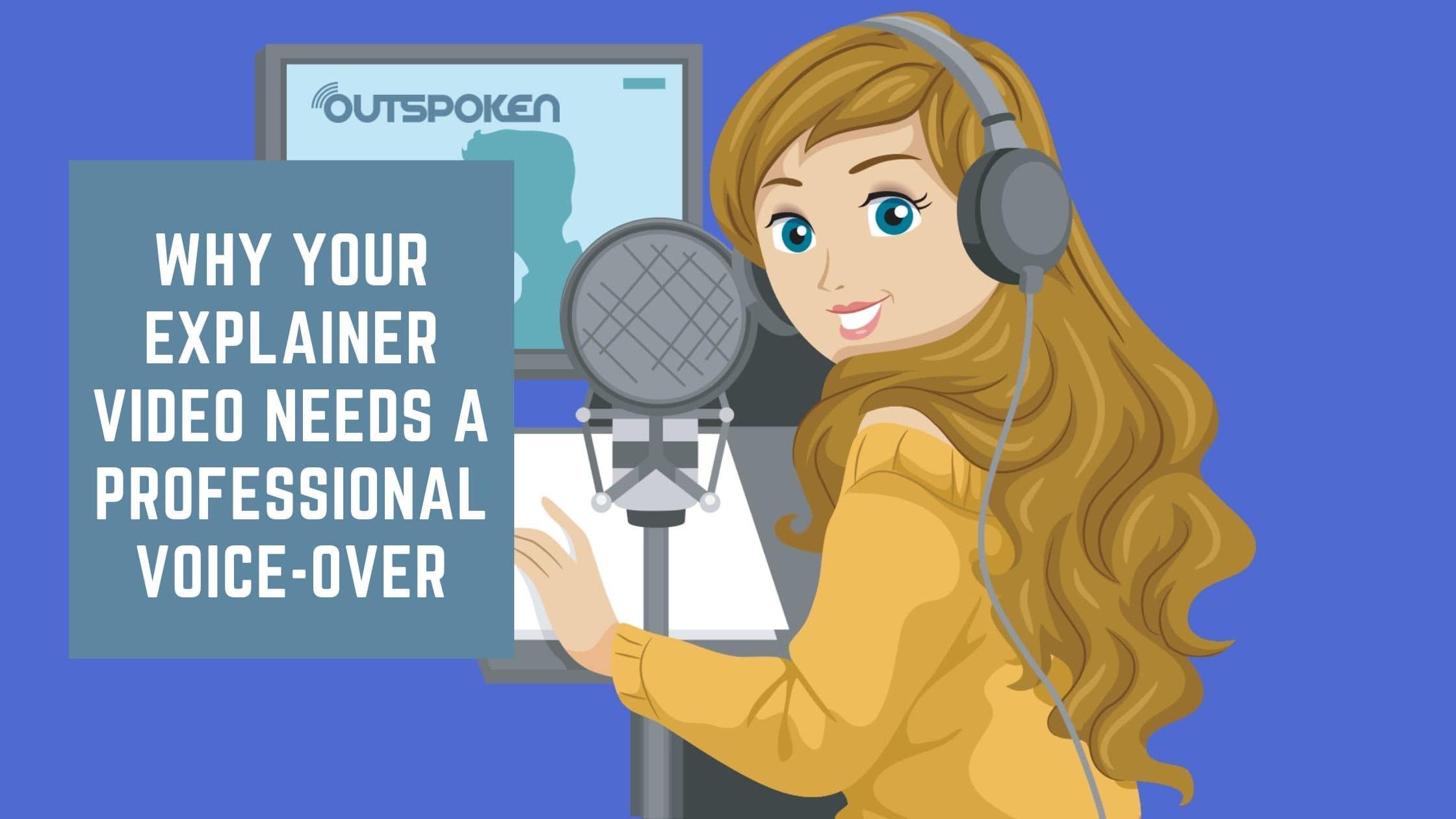 An explainer video is an essential tool in every marketer's arsenal. Explainer videos improve conversion rates, Google search rankings, and communicate your product or service to your audience.
According to HubSpot , explainer videos can increase conversion rates by 20%. With so much riding on your explainer video, it's important to use a professional voice-over service.
Advantages of using professional voice-overs:
1. Improve engagement
2. Convey the intention of your video
3. Enhance perceived quality and value
4. Save time
Improve engagement
The reason you've invested in an explainer video is that they're more effective than copy in driving engagement and conversions. Let's consider why.
Videos with voice-overs use our two dominant senses to convey a message - visuals and sound. Reading is more abstract, requiring a certain level of concentration to convert symbols on a page to an idea we visualize in our mind's eye.
As an example, it's easier and faster to watch a video about osmosis than to read an article on the same topic. Studies show that 90 percent of information transmitted to the brain is visual, and visuals are processed 60,000 times faster in the brain than text. This indicates visual education aids like video can improve learning styles and increase the rate at which we retain information.
Without a professional voice-over, viewers must rely on the text within the video. There's nothing more annoying than watching an idea or product being explained visually and having to read the text on the screen at the same time.
Convey the intention of your video
Conveying meaning through speech alone is more difficult than it seems. On average, only 40% of what we say conveys meaning. When the average person can't communicate using facial expressions and body language, communicating becomes more challenging.
Hiring a professional artist gives you access to expertise. Years of training allows an experienced voice-over talent to read the script in a way that best communicates your central message. They will know what tone of voice and what pace should be used. Or which phrases and words should be emphasized and when. Most of all, however, a well trained voice-over artist won't let your audience fall asleep while watching your video.
Enhance perceived quality and value
A high-quality voice-over enhances the perceived quality and value of your product and service, while poor audio does the opposite. This phenomenon is known as the halo effect.
The halo effect refers to a cognitive bias where your overarching impression of something is determined by a single, unrelated aspect. A high-quality voice-over has the power to associate your brand with positive qualities, which in turn improves brand value, engagement and conversion rates.
Here's an example of a pretty awful white board explainer video. After listening to it, would you feel compelled to use the service described? Would you even listen and watch till the end? We doubt that.
The goal of an explainer video is to start a conversation and build interest, and the second video (below) has been greatly made to deliver just that, visually pleasant and used the right voice over artist to enhance the whole experience.
Example of a fabulous explainer video
Save time and money
Asking a friend or co-worker to do the voice-over work for your explainer video seems like a great way to save money. But doing things right may also mean you end up saving money in the end.
Professional voice-over artists are experts, meaning they can deliver the work you need in under three takes. If you're recording in a studio, choosing an amateur may result in multiple takes, which will cost more than you've budgeted for.
If you don't have access to professional recording equipment, many voice-over artists have their own equipment. This saves a considerable amount because you don't have to rent equipment or a studio.
Omitting a professional voice-over from your explainer video might tempt at first. However, if you want to create a video that drives engagement and seamlessly explains an idea or a product, hiring a voice artist is a must. Providing excellent talent for videos is what we do best. So if you're working on something special at the moment and need a professional voice-over, don't hesitate to contact our friendly team.