How to Find Talent for Corporate Video Voice Over
How to Find Talent for Corporate Video Voice Over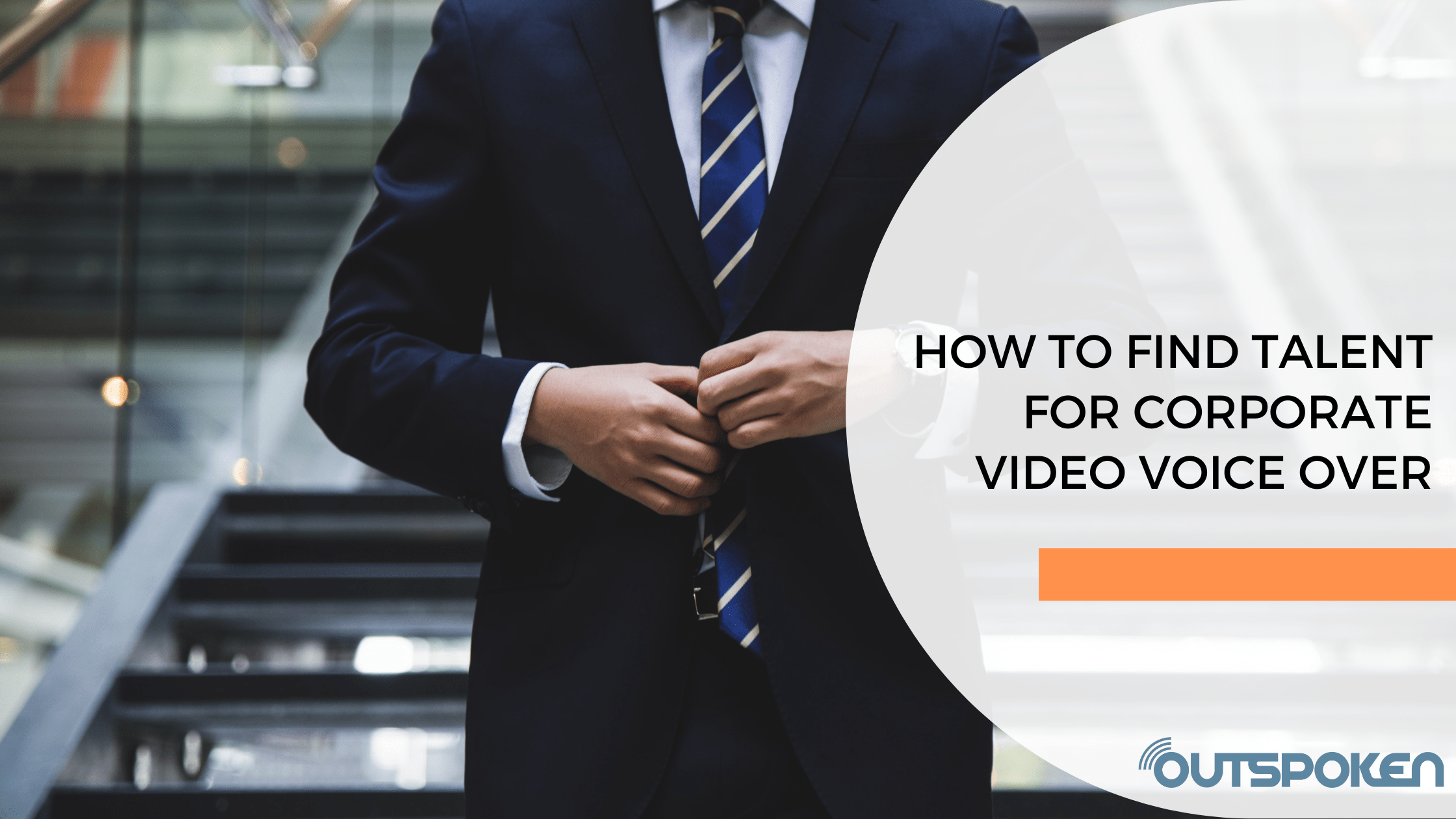 In the past few years, many businesses and corporations have begun using explainer videos to get the attention of consumers. Audio and visual marketing are now seen as key tools for increasing engagement and improving conversions and SEO. And in consequence, corporate video voice over has also become a need for many companies. Today, it's not uncommon to see more traditional corporations, like banks and insurance companies, using a conversational and sometimes even upbeat tone in their communications.
Corporate videos offer several advantages. They tend to be relatively cost-effective, help create awareness of a business or brand, and can allow people to better understand and remember a message. A lot of them are also entertaining. For example, whiteboard animations and screencasts have gained popularity for explaining online services and products, video games, and brand stories. Several of them have even gone viral - creating more brand awareness.
But as much as the content of a video is essential, using it in conjunction with great audio is what can get a customer's undivided attention. This is why it's vital to find the right voice over artist to help your corporate video stand out.
The Importance of Professional Voice Over
Many companies choose to hire an amateur voice over artist or ask a team member to do the voice for their videos. Recording voice over seems easy, but there's much more to it than reading a script. Just because someone sounds friendly and fun, it doesn't mean they will record and communicate the message well. A great voice doesn't necessarily translate into a great voice over.
Many amateur voice artists will have slips. For example, the resulting audio might have noticeable breathing, explosive consonants, hesitations, and the most common mistake: a friendly but unnatural or artificial tone. Inexperienced voices don't have the training in firmness, volume, tempo and pitch.
If a voice actor can't use their voice to connect with an audience by sounding authentic, the end result could sound unprofessional - and, in consequence, give an unprofessional impression of your business. This is why the best companies choose professional voice over actors to record their corporate videos. Experienced voice talent is aware of the different styles and approaches that a corporate project requires - and will be ready to record and even provide guidance from the get-go.
What Makes Corporate Voice Over Special
Many companies use voice narration for internal presentations, training videos, and explainer videos that will be available to a broader audience.
Internal corporate voice overs typically include onboarding videos (such as introductions to the brand and training for new employees) and internal communications. External corporate videos fall more into the categories of advertising and public service announcements. Everyone learns in a different way, and corporate videos can flexibly convey these diverse messages. However, while both types of communications are important, external videos connect a company with its public - making the tone and authenticity of the audio essential.
Corporate voice over talent can suggest the right tone and guide the style based on specific requirements. It's not the same to record for an internal production and an instructional video or how-to. Advertising and branding projects will have their own needs too. Reading a script while sounding natural and approachable and picking the correct tone is one of the things a professional voice over artist will know how to do.
What's the Best Corporate Video Voice Over Talent Like?
Each facet of a voice is important for example, the right tone, the correct pacing, etc. In some cases, also the sex and the age of the actor. Several studies have found that about two-thirds of viewers prefer a female voiceover than that of a male. They tend to be seen as more trustworthy and friendlier. One thing to consider when looking for the perfect talent for your corporate video voice over, is the actor's experience. However, it's more important to find the voice that fits the tone and personality of your brand.
Before browsing and selecting a voice, it's always helpful to define what you want to achieve with your corporate video. In particular, the type of information you want to present to your audience. For example, an explainer video, an instruction, a narration, etc.
A good next step is to choose the voice talent that has been in the industry for some time. You can also navigate through voice samples and previous work to form an idea of what a particular voice can achieve in terms of flexibility. In many cases, professional voice actors can also help you organize recording sessions and plan the production. This is a particularly valuable skill if you're not very experienced in producing corporate video voice over.
Where to Find Corporate Video Voice Over Artists
Professional voice actors have different specialities. Some are better for storytelling, others for e-learning or announcements. One thing you can do before starting a corporate video voice over search is to run a survey and find out what type of voice the listeners connect with your brand. This can help you make some initial selections like preferred gender, age, and accent.
Professional voice talent goes through a lot of training and knows what they are doing. So, whether you're looking for someone who can pack emotion and personality, someone who can sell in a casual and friendly tone, or a narrator that can draw an audience, OutSpoken Voices can help you find and book the perfect talent for your corporate video voice over. With a wide selection of voices and a pool of valuable experience, you can contact talent easily and start your project right away.