How Voice Over Artists Can Market Themselves in 2021
How Voice Over Artists Can Market Themselves in 2021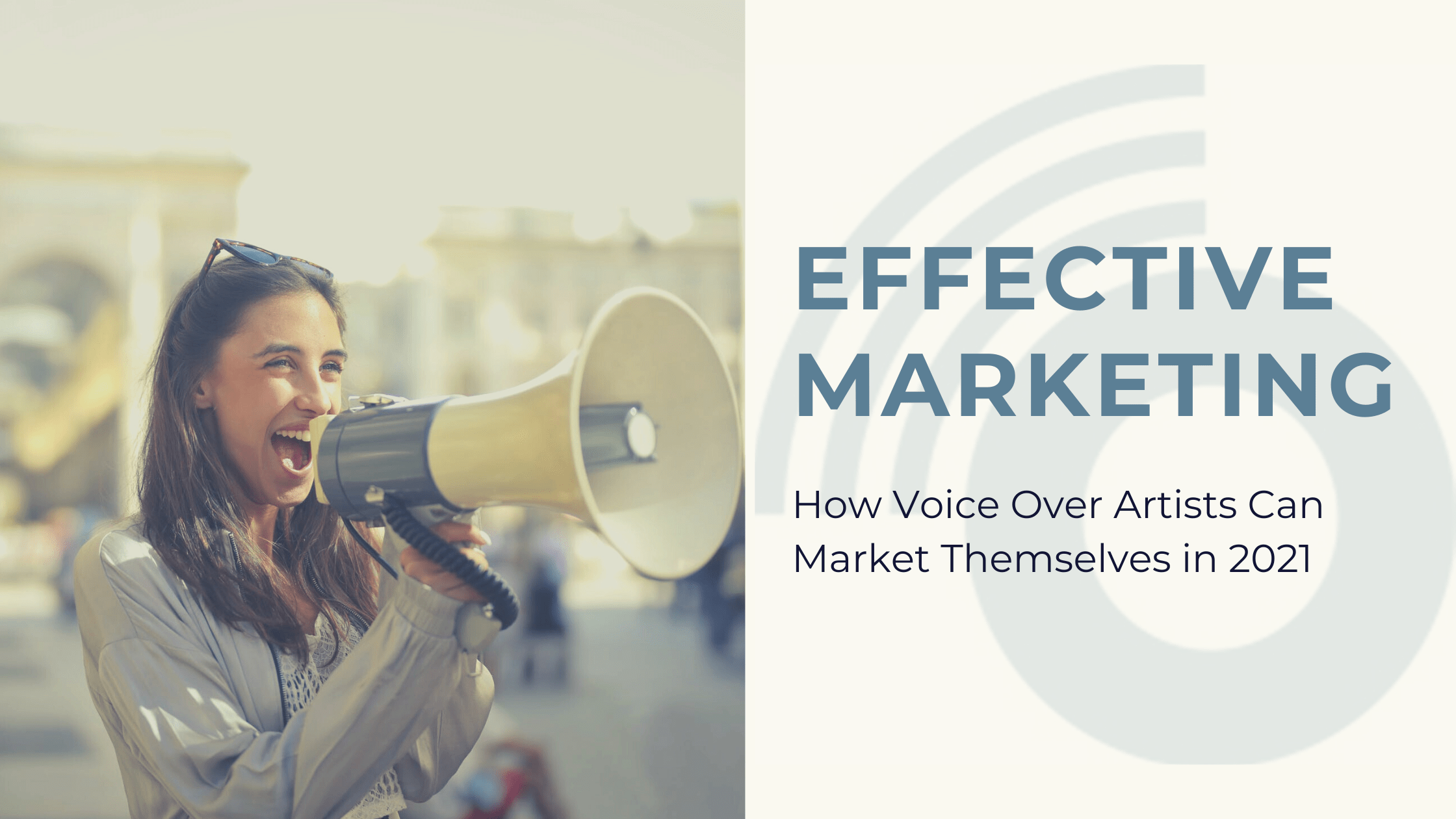 As we head into the second year of the pandemic, voice over online work is the main source of jobs and income in the industry. With the whole world now using Zoom and other online platforms more than ever, it makes sense that more and more voice over artists are moving online. Long gone are the days of in-person auditions – you need to hone your voice over online persona. It's time to focus on online self-promotion like never before.
The most successful voice over artists are experts at self-promotion. While they may now have an agent or manager who helps them get jobs, you can bet they started out as brilliant self-PR machines. What can you do to ensure your work stands out?
Focus on voice over websites
Voice over websites like OutSpoken Voices help to cut out the middlemen and connect you directly with work. They have a global reach, linking you with jobs all over the world.
Having a profile on these voice over websites can help you reach more clients. It's almost like having your own booth at a voice over trade fair. Hundreds of potential clients visit online voice over marketplaces searching for the right voice for their next project. It's much more convenient for them than browsing the web or calling different agents.
Your profile matters on voice over websites
However, just registering with an online voice over platform is not enough. To increase your chances of success, your profile must be detailed and appealing to potential buyers. You need to highlight your unique strengths, showcase your best work, and optimise your profile so that it can be easily found in the search function.
Voice over websites have stiff competition, but if you can market your strengths effectively, you'll see a big return on your efforts.
Online video is a big business
When it comes to getting work and marketing yourself, it pays to remember that online video is a big business. Voice over online work is booming for short-form internet video, as consumers worldwide are spending more time at home than ever before. As a result, there's been a massive increase in video production, with more listings and casting calls on voice over websites.
Ensure that your portfolio prominently includes plenty of recordings for online video. The more diverse examples, the better. It's always advisable to ask your clients for the recordings you've done for them and permission to use them in your portfolio.
If recording online explainer or corporate videos is your strong side, consider contacting creative agencies that specialise in online video creation. Do a simple Google search and email these companies directly. Or better yet, call their offices and find out best person to speak to. Cold calling is not for everyone, but it is the quickest and the most effective way to find potential clients.
Marketing tips for voice over artists
Are you maximising your voice over online promotion? What are you doing to set yourself apart from the crowd? Try some of the following tips to better market yourself.
Create a logo – Spend a few hours (or a few pounds hiring someone) to create a simple logo. It works for big brands, and it can work for you. Use your logo on your social media, business cards, email signature, and videos. At the end of the day, you are your own brand. A logo that stands out can make you more memorable
Send thank-you cards – Handwritten thank-you cards may seem old-fashioned, but people still genuinely appreciate this personal touch. You don't have to do this every time someone hires you, but when you really enjoyed recording for a project and the people you worked with, it's worth sending a note. Alternatively, you can just send your clients a handwritten Christmas card and thank them for all the work they gave you this year.
Launch a personal voice over website – Your personal voice over website is a perfect complement to your profile on voice over platforms. They are straightforward to create and are a great place to showcase your voice over work online. Make sure all your demos are on the front page so that visitors can easily find them and include any samples of your work. Pair your samples with a short case study to help potential clients understand who you've worked for in the past and what sort of skills were required to complete the job
Blog on your website – Write a regular blog – it will increase your voice over online presence, and help casting agents find you in online searches. It will also help you establish yourself as an authority in the field.
Send out a newsletter – Prefer to keep people up to date in a more personal way? A monthly newsletter is a great alternative to a blog.
Remember to ask for referrals – One of the most underrated forms of voice over marketing is simply asking for referrals from happy clients.
Attend networking meet-ups – There are plenty of networking opportunities available online. These meet-ups are not restricted by location, and therefore more people can attend them. This means more opportunities for you to connect with more leads and clients. Choose not only networking events for voice overs, but also groups for people in marketing and creative agencies.
Did we miss any voice over artist marketing tips? Leave your ideas and suggestions in the comment section, and don't forget to share this article with other voice over artists. Who knows – you could help them land their next gig!